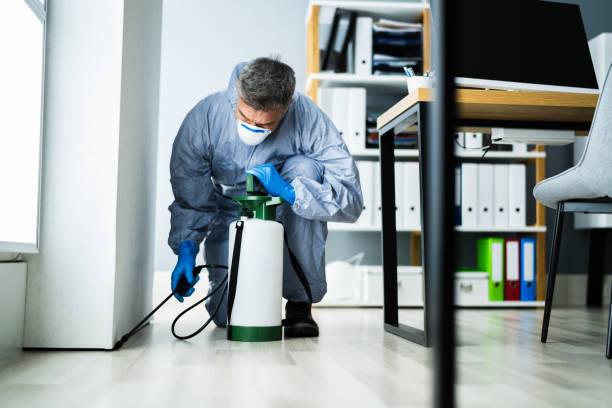 Finding signs of a bed bug infestation at home is a nuisance, but seeing traces in the office can breed potential disaster. The presence of bloodsucking insects in the workplace can make employees uncomfortable. Plus, the worst-case scenario, tiny tick bites and red skin sores aside, is for the unwanted guests to hinder work productivity.
If you decide to be proactive and look for bed bugs in the workplace, here are some tips to help you out. After inspection, remember that you don't have to get rid of the pests on your own. Reach out to a company that provides bed bug elimination services for safe removal.
Common Signs of Bedbugs
When there's a bedbug infestation in your office, the little pests typically leave visual and olfactory signs. Aside from seeing the actual insects skittering on surfaces or furniture, here are some indicators that you may have bed bugs in the workplace:
Small fecal stains, which look like black or reddish brown-colored dots
A strong, musty odor similar to sweet berries (bedbug pheromones)
Tiny bites on the skin, sometimes placed in a row or close together
Shed bedbug skin on the floor
White and sticky eggs on walls
Where to Look
Locating insect dwellings can be challenging, so knowing where bedbugs typically nest can give you an inspection head start. The following areas serve as common hiding places for the pesky bloodsuckers:
Cracks and crevices, particularly on office chairs
Upholstery and plush furniture
Carpets, particularly shag carpets and loose-fiber flooring
Behind electrical outlets
Noise-reducing panels
File cabinets and in-between individual files
Books, particularly in-between pages
Miscellaneous office clutter
Prevention and Treatment
Now that you know the common signs and hiding places of bedbugs, it's time to fight back. Read on to learn how to prevent and treat the infestation in your office.
Disposal of bedbug-infested objects
Extensive dryer laundering using high temperature
Regular vacuuming for carpets
Eliminating office clutter
Chemical treatments such as sprays, liquids, and dusts or diatomaceous earth
Fumigation or chamber heat treatment
Some items mentioned are do-it-yourself tactics, while the others are best left to the professionals. If you need bed bug elimination services, get in touch with your local pest management specialists.
Get Help From a Trusted Bed Bug Pest Control Company
Keep your office pest-free for every employee's peace of mind. If you see any signs of a bed bug infestation, make sure to call for expert backup.
Contact Wingate Pest & Lawn if you need bed bug pest control for your office. Aside from commercial and residential vermin management, we also offer animal control and lawn care services. Don't let pests get in the way of your business's success.